For information on
Ladies' events and activities
, click
here
. For
youth and Lads to Leaders
information, click
here
.
Updated Services Schedule and Worship at Home
Sunday morning Bible classes at 9:30 a.m. at the building
Sunday worship services will continue in person and will also be live-streamed via YouTube at 10:30 a.m. on Sunday mornings. The sermon will also be interpreted in person and live-streamed for those in the ASL community at 10:30 a.m. on Sunday mornings. The YouTube channel also has recorded sermons (dating back to March 12, 2020), and several playlists of a cappella singing and also hymns with ASL interpretation. If you have ANY needs please let one of the Elders know, and we will do what we can to fill that need.
Monday morning Bible class at 10:00 a.m. at the building
In addition, to the Bible class and worship service on Sunday mornings, please join us for the following Bible classes being taught via Zoom:
Wednesdays at 7:00 p.m. – Adults (contact Earl Ash)
Thursdays at 7:00 p.m. – Ladies (contact Cookie Boon)
2nd, 3rd, 4th, & 5th Saturdays at 7:00 p.m. – Teens (contact Kwesi Corn)
A message from the elders
– The Elders have discussed the best way forward coming out of this situation with the pandemic. We have constantly monitored the State guidelines and did our best to follow what was being advised. We will continue that procedure. Therefore, we are at a point where we are being told that social distancing and masks are no longer required for our church services. We ask that everyone use common sense regarding their own personal needs on the matter. If you are not comfortable returning to public worship services, please understand that we will be live streaming from now on even after this situation is resolved. If someone decides to continue using a mask and social distancing, we ask everyone to accommodate that decision. Respect for other's decisions is of great importance. The Elders want to thank everyone for being so patient and understanding during a truly unprecedented event in our nation.
In the love of Christ,
Your Elders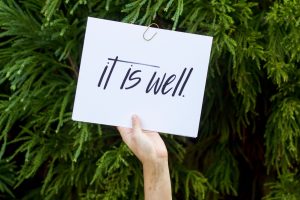 Volunteer –
If you are looking for an opportunity to become involved, this project may be for you! We are in need of a volunteer to maintain the photo bulletin board of our members that is in the foyer. A volunteer is needed to keep the names and photos current as the congregation changes. See Sonya Ash if you are interested or have questions.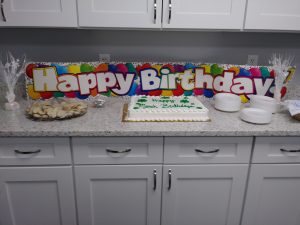 Congregational Meal and Birthday Celebration (1st Sunday) –
The fellowship meals and birthday celebration have resumed.
The meals will be quarterly (February, May, August, and November) on the 1st Sunday of the month.
Plan to attend with your family, bring your favorite dish or beverage, and clelebrate the birthdays in the congregation. If you and your family or friends would like to host a meal, please sign up on the bulletin board.
Join us on February 6 after the morning services!
Brother's Keeper –
The next Brother's Keeper breakfast will be
on Saturday, April 9, 2022
. The breakfast meetings will meet quarterly on the second Saturday (October, January, April, and July). The men and boys of the congregation are invited to join together to discuss individual needs, congregational matters, and have a devotional. Plan to join us for coffee and donuts at 9:00 a.m. when these events resume!
Thank you
– Our thanks go out to Gary Redford for doing some much-needed painting on the entryway outside. Thank you, Gary!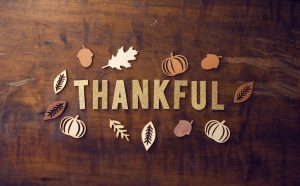 Thank you –
We would like to thank Brad and Laura Bennett for hosting a
Thanksgiving dinner
in the house.
Thank you to the Shovestull family for hosting the August Congregational Meal and Birthday Celebration.
Thank you to those who attended and brought food. It was great to celebrate together!
Men's Retreat –
Thank you to those who attended the West Side Men's Retreat held on
October 1 and 2 at Camp CHOF in Dalton, Ohio.
The guest speaker was
Mike Johnson of Richmond, Kentucky.
The men enjoyed uplifting lessons and great times of fellowship together. Thanks go out to Earl Ash for organizing the event and to Tom Brock for leading the singing.
Thank you! –
Thank you to all those who attended the graduation celebration to honor our graduates. Thank you to those who organized the celebration and prepared food. We love our young people and wish them well as new chapters unfold. Those recognized were Matt Couch, Jordan Swails, Dominick Corn, Allie Couch, and Matt McIntyre. Header photo and some other photos supplied by
Freely
. Thank you!