For information on ladies' events and activities, click here.
For youth information, click here.
A message from the elders
– The Elders have discussed the best way forward coming out of this situation with the pandemic. We have constantly monitored the State guidelines and did our best to follow what was being advised. We will continue that procedure. Therefore, we are at a point where we are being told that social distancing and masks are no longer required for our church services. We ask that everyone use common sense regarding their own personal needs on the matter. If you are not comfortable returning to public worship services, please understand that we will be live streaming from now on even after this situation is resolved. If someone decides to continue using a mask and social distancing, we ask everyone to accommodate that decision. Respect for other's decisions is of great importance. The Elders want to thank everyone for being so patient and understanding during a truly unprecedented event in our nation.
In the love of Christ,
Your Elders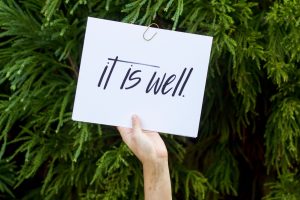 Bible classes will not meet on
Sunday, December 25.
The worship time will remain the same that day.
Friends and Family Sunday – Thank you
to those who joined us on
November 6
for Friends and Family Sunday. Thank you to the
Shovestull family
for hosting the meal.
Families in need
– Th
ank you for the donations of gift cards and monetary contributions for those in need. We will be able to help many families during the holiday season thanks to your generosity.
John 13:34-35 NIV "A new command I give you: Love one another. As I have loved you, so you must love one another. By this everyone will know that you are my disciples, if you love one another."
Congregational meal to welcome the Spencer family –
Thank you to those who planned, prepared, and attended the fellowship meal to welcome the Spencer family on Sunday, September 18. It was a wonderful time of fellowship!
Thank you to everyone who helped with the Spencer transition! Thanks to the cleaners, painters, movers, those who gave their time, and those who donated to the welcome basket.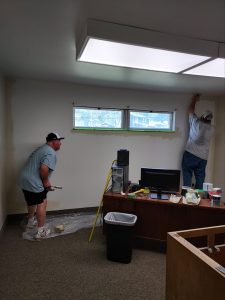 Graduation
Celebration –
Thank you to all who honored our graduates at the celebration on May 29. We wish our graduates the best as they continue their education in the fall.
Picnic
– Thanks to those who attended the picnic at the Ashes on July 2!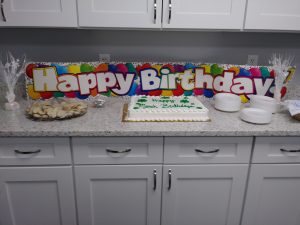 Congregational Meal and Birthday Celebration (1st Sunday) –
The fellowship meals and birthday celebrations have resumed.
The meals will be quarterly (February, May, August, and November) on the 1st Sunday of the month.
Plan to attend with your family, bring your favorite dish or beverage, and celebrate the birthdays in the congregation. If you and your family or friends would like to host a meal,
please sign up on the bulletin board
.
Join us for our next meal on November 6 after the morning services! Thank you to the Shovestull family for hosting this meal. Thank you to the Brock family for hosting in August. Thank you to Paul and April Couch for hosting in May. Thank you to Brad and Laura Bennett for hosting in February.
Bible classes for children on Sunday morning have resumed as of Sunday, March 6, 2022.
Thank you,
Kwesi Corn
, for organizing the children's classes! If you are interested in teaching, please see Kwesi.
Brother's Keeper –
Thank you to all who attended and made
the April 9
Brother's Keeper breakfast a success. Thanks to
Paul Couch
for organizing the breakfast. The next Brother's Keeper breakfast will be
on Saturday, October 8
. The breakfast meetings will meet quarterly on the second Saturday (October, January, April, and July). The men and boys of the congregation are invited to join together to discuss individual needs, congregational matters, and have a devotional. See
Paul Couch
for details. Plan to join us for coffee and donuts at 9:00 a.m. when these events resume!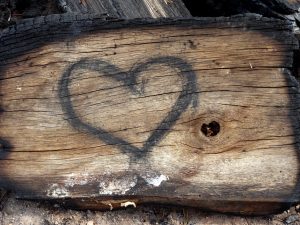 Donations
– Remember the ongoing collection for the emergency crisis center. New and gently used donations of socks, winter gear, kitchen items, bedding items, and stuffed animals are welcome. See
Laura Brock
to make a contribution.
Header photo and some other photos supplied by
Freely
. Thank you!