For information on Ladies' events and activities, click here.
For youth and Lads to Leaders information, click here.
There will still be no Bible classes, no potlucks, no evening services, and no Wednesday Bible classes until the public health risk has diminished. Small groups will resume in July. Please watch for updates.
Updated Services Schedule and Worship at Home – Sunday worship services have resumed and will also be live-streamed via YouTube at 10:30 a.m. on Sunday mornings. The sermon will also be live-streamed for those in the ASL community at 10:30 a.m. on Sunday mornings. All those who attend the worship services are asked to wear a mask, practice social distancing, and observe the markers in the auditorium. The sermon, of course, is only one element of worship. We have prepared bags of single-serve communion kits that can be picked up at the church building (contact Mike) for those who prefer to continue worshiping at home. For those unable to get out to pick up communion items, please let Mike know and he will arrange for this to be brought to you. When you pick up your communion items, your contribution may be dropped off at that time for the collection on Sunday as well, or members may select "donate" in the members' area and use PayPal. The YouTube channel also has recorded sermons (dating back to March 12, 2020), and several playlists of a cappella singing and also hymns with ASL interpretation. If you have ANY needs please let one of the Elders know, and we will do what we can to fill that need.
There are two Bible classes being taught via Zoom.  The teens meet on Wednesdays at 7:00 p.m., and an adult class meets on the 4th Thursday of the month at 7:00 p.m. Contact Kwesi Corn for more information on the teen class.  Contact Paul Couch for more information on the adult class. Two more Zoom Bible classes will be taught by Mike and Earl. Mike's class will be held on Mondays at 10:00 a.m. beginning October 12. Earl's class will be held on Tuesdays at 10:00 a.m. beginning on October 13. Contact Mike Miles or Earl Ash for details.
Brother's Keeper – The monthly breakfast meetings have been suspended but will resume on Saturday, October 3. The location is TBD. Going forward, the meetings will occur on the first Saturday of each month. Watch for updates! All men/boys of the congregation are invited to attend. The men will discuss individual needs, congregational matters and have a devotional. Plan to join us at 9:00 a.m.!
Men's Retreat – Unfortunately, the men's retreat scheduled for October 23-24 at Camp CHOF has been canceled. Thank you to all of the men who attended last year. We hope to reschedule for 2021.
Monthly Birthday Celebration (1st Sunday) – The birthday fellowship celebrations have been suspended indefinitely. Watch for updates.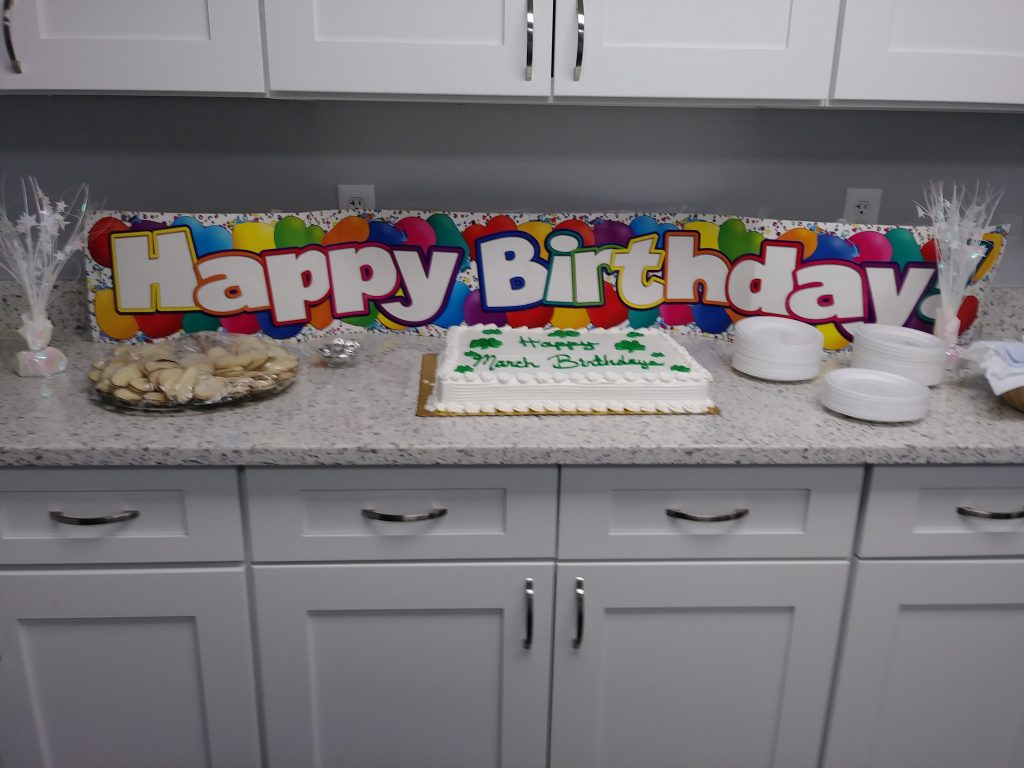 Congregational Meal (3rd Sunday) – The fellowship meals have been suspended indefinitely. Watch for updates.
VBS 2020: The Vacation Bible School originally scheduled for June 23-27 has been canceled for this year due to the pandemic.
Work Day – Thank you to those who came out to help on the workday on February 1. The basement is looking great!
Food Pantry – We need the following items for the food pantry: carrots, green beans, greens, black beans, pinto beans, spinach, sweet potatoes, applesauce, pears, jelly, corn muffin mix, and macaroni and cheese. Thank you for your contributions!
Header photo supplied by Freely. Thank you!